51 Ventana Blvd | Blue Mountain Beach
51 Ventana Blvd | Blue Mountain Beach, FL
51 Ventana Blvd | Blue Mountain Beach, FL listed by Murray Balkcom with 30A Local Properties is a 3 bedroom, 3 bathroom two story home in Ventana Dunes has room to expand, as the home is set to the west side of the lot. Fenced back yard and ample room for parking. If you are looking to make it a rental, add a private pool on side or backyard to increase rental income. Ventana Dunes neighborhood pool located farther down the street. Located in the heart of Blue Mountain Beach, restaurants, shopping and the beach are all close by. Access to the beach is at the Regional Beach Access at southern end of Hwy 83, complete with parking, restrooms, rinsing station, and lifeguards. Explore Blue Mountain Beach and see the slower pace of life in this beach community. Schedule and appointment with Murray Balkcom at 850-830-2475 to see this home!
Full Details with pics, price and info: Click Here.
Murray Balkcom is the Broker Associate for 30A Local Properties.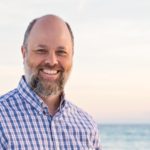 Murray Balkcom, Broker Associate for 30A Local Properties has 19 years of local real estate knowledge in South Walton and the surrounding Greater30A area. Place your trust in Murray's experience to handle all of your real estate needs.
Call Murray directly at 850-830-2475 today to ask about selling your property in Blue Mountain Beach or the Greater30A area.
Remember Explore30A.com for all your local information and Greater30A.com to search for real estate in the Greater30A area.
Download Murray Balkcom's real estate app to search for homes, condos and town homes in the Greater30A area by going to 30ALocalApp.com