Featured Local Writer – Sean Dietrich – Sean of the South
Sean Dietrich – "Sean of the South"
"Sean Dietrich is a columnist, and novelist, known for his commentary on life in the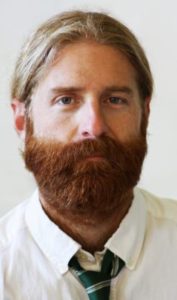 American South. His columns have appeared in The Tallahassee Democrat, South Magazine, Yellowhammer News, the Bitter Southerner, Thom Magazine, Mobile Bay Magazine, and he has authored five books." But most of all, he has captured many of our hearts, turning what may seem like an ordinary part of the day, into an extraordinary life lesson, which keeps us coming back for more. And, if you think his words grab your heart, try listening to him read his stories in short segments. He has a voice, filled with passion that paints a full detailed picture, which is on par with Morgan Freeman.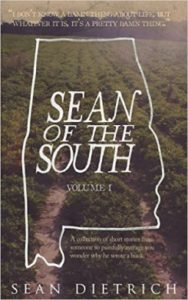 We will occasionally feature a few of Sean Dietrich's writings here on Explore30A.com, but be sure to head over to SeanDietrich.com to watch his videos and read his other touching stories. Of course you can follow his writings on Facebook.com – just look for "Sean of the South." Be sure to 'like' his page and leave him a comment.
You can also find Sean Dietrich's books available for purchase on Amazon.com.
As a father, I greatly appreciate Sean's latest writing, hot off the press early this morning. I suppose life lessons are everywhere, if we take the time to look and ponder. Thanks for reminding us, Sean!
---
Angel Band
by Sean Dietrich, March 27, 2017
Pensacola, Florida—this is an era when the town is cobblestones, iron balconies, and men in straw skimmer hats.
A trolley rolls down Palafox. Ships in the bay have smokestacks. It's hot outside.
Young Albert is a trumpet player. He has talent. His father, the attorney, calls him lazy. He says music is a dead-end profession.
He says Albert won't amount to anything in this world if he plays music. So, the boy works loading crates in the harbor.
On weekends, he plays with the Salvation Army Band to keep his lips in shape. They're a good band, they play hymns in front of the bank on Government and Palafox to raise money for the poor.
The other side of Government Street:
A couple shuffles the sidewalk. Man and woman, middle-age, dressed in ratty clothes. They have accordions strapped to their chests, and tin cups with rattling with coins. They wear darkened glasses.
They are blind.
They don't often play on Government Street. Today, they're hoping to earn enough to buy supper.
The woman sings tunes she's learned from the radio. She has a good ear. She can hear a melody once and play it.
Albert and the band take a break to rest their mouths and replace fluids. The fellas remove jackets and fan themselves.
This is Northwest Florida. The sun can melt a man like candle wax.
"Ssshhh," says Albert. "You hear that?"
Everyone listens.
"I hear it," says Trombone.
"Sounds like an accordion," adds Bass Drum.
The band is a curious lot. They go investigate.
Albert stops walking. He listens to the music, then presses the mouthpiece against his lips to play along. French Horn finds a part to play, too. Snare Drum, Fluglehorn, and Tuba do the same.
Soon, the boys have joined the blind woman's song. Together, they play a secular melody—which has been strictly prohibited by the Official Salvation Army Rulebook, section 207-A, paragraph 3.
It's beautiful music. A big crowd gathers. Men in linen suits reach into pockets, tossing money. Women empty coin-purses.
The blind couple smiles so hard, they almost crack teeth. So does Albert.
They play until sunset. And I imagine Panhandle sunsets in the '20's were just as magnificent as today's.
When they finish, Albert gathers cash from the pavement. He collects piles of fifty-cent pieces, dollar bills, pennies. Six hats full.
The blind woman thanks him. She cries. Albert cries. The band cries. Everyone cries. It's more money than the couple has ever earned before.
It was only one afternoon, a few hours in history. But it was more than that. Those who saw what happened would talk about it. Their kids would retell the story. And their grandkids—which is how I heard it.
It's a story that's even outlasted Albert himself. A kid whose father said he wouldn't be worth a damn in this world if he kept playing his god-forsaken trumpet.
Well.
Fathers don't know everything.