Rosemary Beach, FL – Beach Getaway
Rosemary Beach, FL – Beach Getaway
Rosemary Beach, Florida, is a small, picturesque Gulf-front town in Northwest Florida that offers the perfect escape for anyone looking for a beach getaway. This 107-acre community is located along the Gulf of Mexico and the stunning Scenic Highway 30A and offers a unique blend of breathtaking architectural design, natural coastal beauty and a nostalgic neighborhood vibe. The town was created with a vision of a community that would evoke a sense of old-world charm, where neighbors knew each other and walking to the store was the preferred mode of transportation.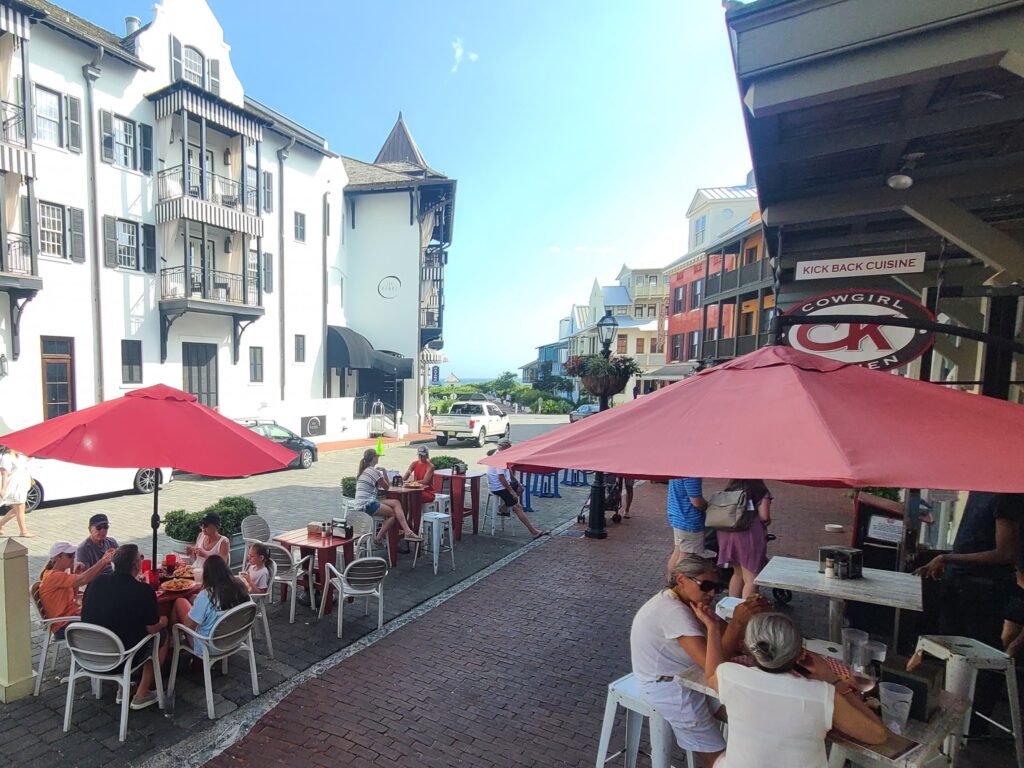 The story of Rosemary Beach begins in 1995 when the Rosemary Beach Land Company, under the leadership of President Patrick Bienvenue, sought to create a master plan for development inspired by classic beach towns. With the help of New Urbanism pioneers, Andres Duany and Elizabeth Plater-Zyberk, the team set out to create a town that would stand out from the typical suburban sprawl and offer a better quality of life for its residents.
At the heart of Rosemary Beach is the Town Hall, a white stucco building with a Dutch West Indies parapet roof and high ceilings that serves as the community center. The town was designed with a focus on preserving natural elements, such as the parks and boardwalks, and incorporating architectural elements that evoke a European Colonial influence from the West Indies and Caribbean. The first structure built in Rosemary Beach was a carriage house, which set the tone for the unique architectural style that would become synonymous with the town.
One of the highlights of Rosemary Beach are the boardwalks, which link the town together and offer a unique perspective of the architecture and natural beauty. Bicyles and flip-flops are the common modes of transportation in Rosemary Beach. The town is home to several parks, including the East and West Long Green Parks, South Barrett Park, North Barrett Park, St. Augustine Park, West Green, and Eastern Green, which serve as communal spaces for residents and visitors to relax and enjoy.
Despite its growth over the past 20 years, Rosemary Beach has remained true to the vision of its founders. The Owners Association works closely with the owners to maintain the parameters and specifications set by the original founders, ensuring that the town continues to offer a singular experience for anyone who visits.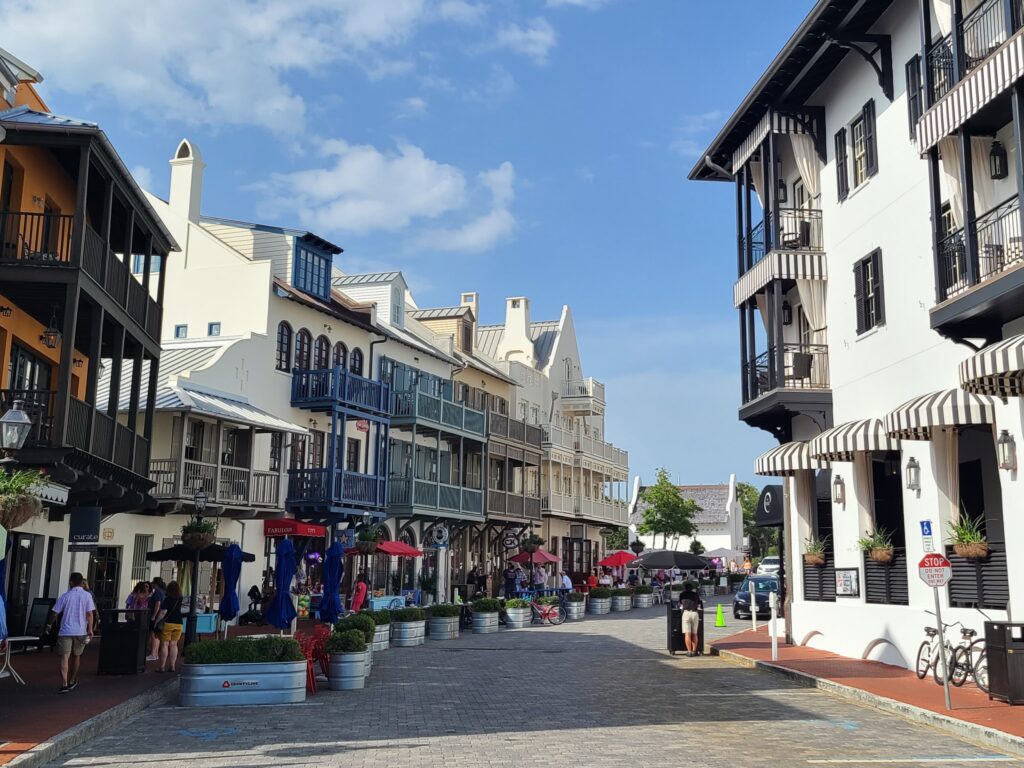 Rosemary Beach is a must-visit for anyone looking for a unique beach escape. With its blend of natural coastal beauty, architectural charm, and community spirit, it offers a glimpse into a different way of living and is a perfect destination for those looking for a more relaxed, laid-back beach getaway.
If you are interested in purchasing property located in Rosemary Beach FL, begin your search here: See properties for sale in Rosemary Beach.
Murray Balkcom is Broker Associate| 30A Local Real Estate and has two decades of experience selling real estate in the greater 30A area.  Begin your property search at GraytRE.com