30A Home Sales Set New All Time High
30A Home Sales Set New All Time High
30A Home Sales Set New All Time High with 1,017 reported sales totaling $1.237 Billion for 2017. These sales represent a 25.3% growth in dollar volume sold over 2016, which is the second best year on record, with $988 million in reported sales. Median Sold Price was up 5.5% over 2016, reported at $760,000.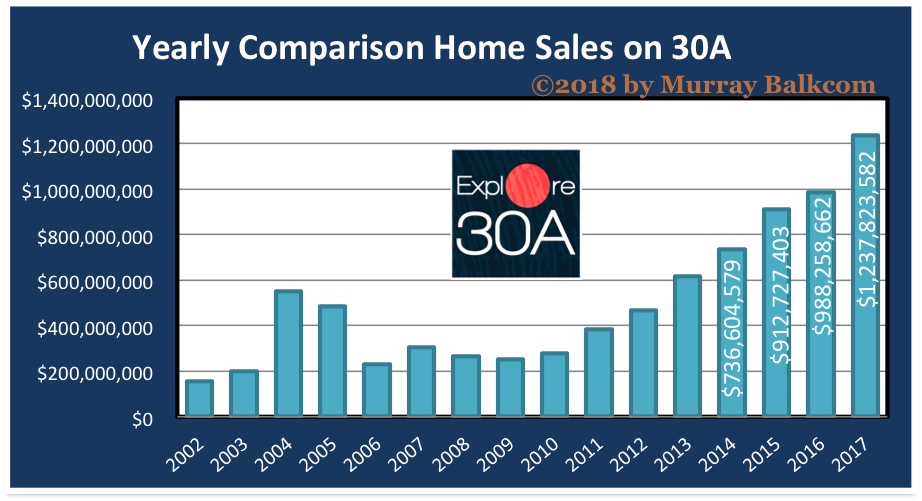 Other key factors include average days on market, which remained stable at 140. Sale Price to List Price ratio remained steady at 94%. This number shows that on average, of the homes on 30A which sold in 2017, the sales price was 94% of the list price. Inventory has been increasing slightly.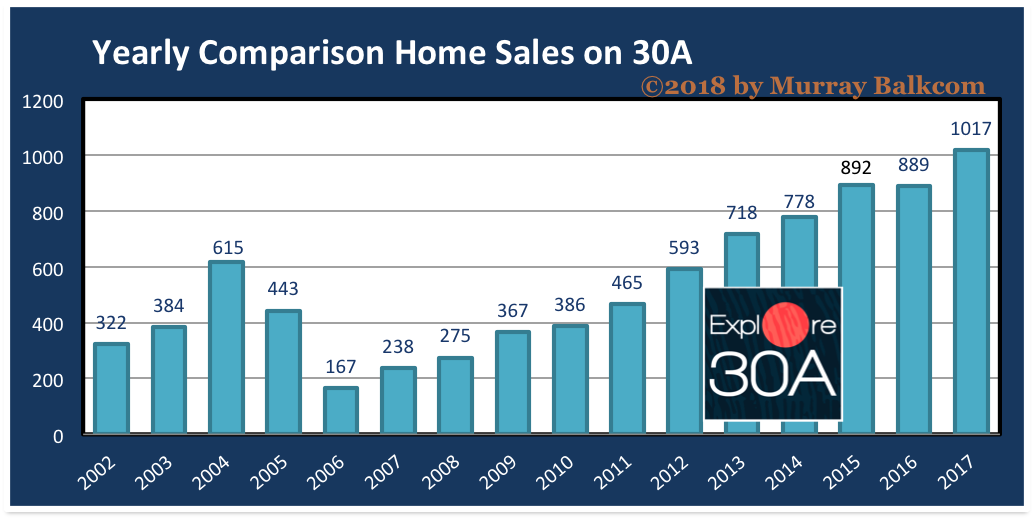 Seeing
The 15-year charts above show a steady growth of 30A home sales over the last 8 years.
December 2017 home sales on 30A were strong, with 84 sales reported at $85.7 million, setting a new record for the quantity of sales for December, looking back over the last 15 years.
Explore30A.com is your best source for real estate on 30A.
Murray Balkcom has been selling 30A homes for more than 15 years. Put Murray to work for you when it's time to sell or buy your next home in the Greater 30A area.
Find and Follow Explore30A 
Subscribe for Monthly Updates from Explore30A.com
Data source is Emerald Coast Association of Realtors and deemed to be accurate by not guaranteed.