South Walton Sports Helen McCall Park
Helen McCall Park – Sports and More
Helen McCall Park – This weekend, we loaded up the kids for their tee-ball game at Helen McCall Park. Little did I know, I'd spend half the day there volunteering to work the concession stand (like all good parents need to do), watching the kids' tee-ball game, eating lunch (who knew they serve pulled-pork sandwiches from 3 Son's Bar-B-Q and chicken salad from Chicken Salad Chick at the ball local ball field?), and watching more baseball and softball. I really didn't know that much went on at the park, but kids and parents were hustling and bustling all day long.
Helen McCall Park, located at 325 Moll Drive, Santa Rosa Beach FL 32459 is the perfect place to let you kids be kids, playing on the playground, splashing in the Splash Pad, playing or watching baseball, softball, and soccer.
I'm grateful that a few years ago, a group of concerned parents helped bring awareness to the need to expand the park to the great facility it has become today! Get out and explore Walton County Parks.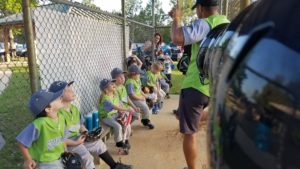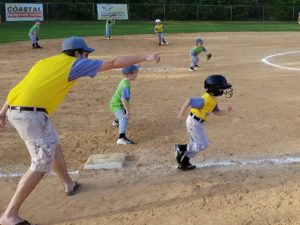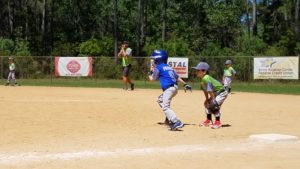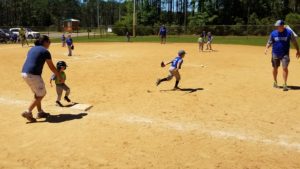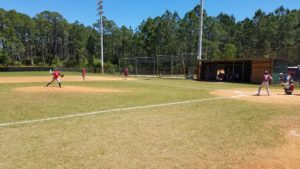 Make Explore30A.com your resource for everything 30A.