ArtsQuest 2017 | Fine Arts & Music Festival
Art and Music 30A at ArtsQuest 2017 | May 13-14, 2017
ArtsQuest 2017: Celebrating the 29th anniversary, ArtsQuest Fine Arts & Music Festival which takes place in Grand
Boulevard at Sandestin each Mother's Day weekend. Produced by the Cultural Arts Alliance of Walton County (CAA),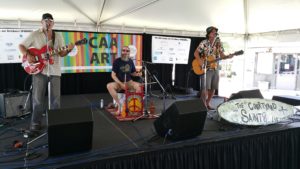 ArtsQuest provides an opportunity to view and purchase original art from over 200 artists from around the country while also experiencing live musical entertainment, ImagiNation (where kids rule), student exhibits and great food & beverage options in the Town Center of Grand Boulevard at Sandestin.
ArtsQuest is a juried show that includes artists in the categories of Ceramics, Fiber, Glass, Jewelry, Metal, Mixed Media, Oils & Acrylics, Original Digital Art, Photography, Sculpture, Wood and Works on Paper (Watercolor, Printmaking, Pastels, Pencils, Ink). ArtsQuest awards $10,000 in cash prizes and is a rain or shine event. Submissions for the CAA Member Artist Tent are being accepted through April 5, 2017.
Make Explore30A.com your source for everything 30A.